Attention students! The Moor will be offering exclusive student* discounts across various stores on The Moor – launching 23rd September.
The full list of stores and offers are listed below, grab your exclusive student offers now!
*All students must present a valid student card to be eligible for any offers or discounts.


Any 2 pretzels £5, Any 3 pretzels £8
From 21st September

10% off in-store, including Beauty
From 21st – 27th September
*Not to be used in conjunction with any other offer


20% off all full-price items
From 20th – 27th September
*Not to be used in conjunction with any other offer

20% off all full-price items
From September
*Not to be used in conjunction with any other offer

20% off all full-price items
From 22nd September
*Not to be used in conjunction with any other offer

20% off when you spend £30
From 21st September – 4th October
*Not to be used in conjunction with any other offer. Does not include Kangol x H&M collection


10% off
From 21st September – 4th October
*Not to be used in conjunction with any other offer


10% off
From September
*Not to be used in conjunction with any other offer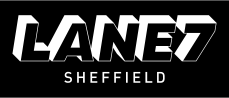 Bowling discount – Sunday to Wednesdays for £6 per person
From 21st September
*Not to be used in conjunction with any other offer


20% off all full-price items
From 21st September – 5th October
*Not to be used in conjunction with any other offer


20% off all full-price items
From 7th – 8th October
*Not to be used in conjunction with any other offer


15% off all full-price items
From 21st September
*Not to be used in conjunction with any other offer


Buy One Get One Free on any 6-inch & footlong subs after 5pm
From 12th – 25th October
*Not to be used in conjunction with any other offer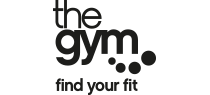 Membership offer – £109 for 9 months
Throughout all September and October
*Not to be used in conjunction with any other offer